6. Oktober 2014

Das Team Giant-Shimano verstärkt sich für die Saison 2015 mit dem 25-jährigen Amerikaner Carter Jones. Der Radprofi Carter Jones ist ein junges Klettertalent, in dem das Team Giant-Shimano viel Potential für die nächsten Jahre erkennt. Jones war zuvor mehrere Jahre als Radsportler in USA aktiv und wird nun das World Tour Team von Giant-Shimano unterstützen.

Nachfolgend weitere Details zu dieser Bekanntgabe auf Englisch:

His best results this season include winning the Tour of the Gila (2.2), 11th overall at the Tour of California (2.HC), eighth overall at the USA Pro Challenge (2.HC) and seventh at the Tour of Utah (2.1).

Team Giant-Shimano coach Marc Reef (NED) said: "Carter is a talented climber that we have been following for the past two seasons. He has been improving year-on-year and has already finished in the top ten in Utah and the USA Pro Challenge.

"He's made another step up this year and with his climbing strength he will be a good addition to support Warren [Barguil] and Tom [Dumoulin] in stage races. There's still progression possible with an improved race program and also the opportunities to develop his time trialing working with the experts on our team, and to improve as a GC rider himself."

He has had a strong season so far with Optum p/b Kelly Benefit Strategies, coming onto the team's radar after strong performances at races in the USA including at the Amgen Tour of California. Jones is not only a bike rider, but also a graduate of the University of Colorado where he studied Physiology and Sociology, completing his studies in 2011.

"I am really looking forward to joining the team and the race program," said Jones from his present home in the USA. "I have heard great things from Lawson Craddock and Chad Haga about the team, and that is what you see from the outside too - riders making steps forward in their careers.

"I would like to gain experience in the WorldTour and to support Barguil and Dumoulin, while also developing as a rider - the most important goal next season for me is to gain experience. My current director Jonas Carney has been instrumental in supporting me in helping me step up to the WorldTour and I thank him and the team for this opportunity."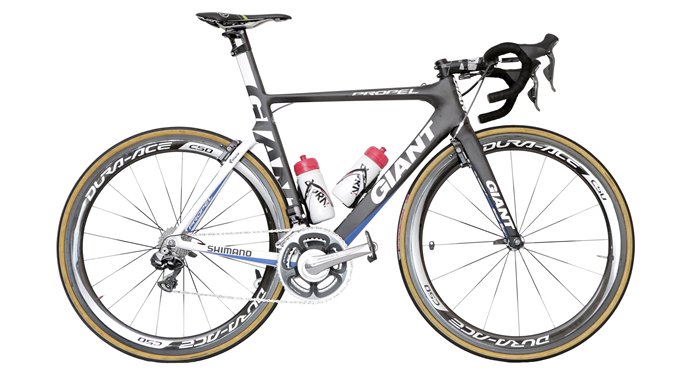 Foto: © Cor Vos / Team Giant-Shimano